Monterrey, Mexico | Summer 2018 Trip Info
The Great Commission tells us to "Go into all the world and preach the good news" – that is what global missions is all about. Please take a few minutes to read the following information about this specific missions trip and complete the Missions Application.
About This Project
Trip Focus: Serving Projects and Street Evangelism  
What: Souls Church is partnering with Alcance in Monterrey, Mexico, a church we have been partnered with to meet the physical and spiritual needs of the local community. This team will assist with a variety of ministry including serving projects, youth ministry, prayer walks, and an evangelism event. Team members will meet/work under the leadership of Pastors Isaac & Lindsay Cortes, the local families and may participate in a variety of light construction and service projects for the Alcance church family and the community. This trip will stretch you, challenge you and allow you to give/share your faith with others across the world.
*All mission trips, details and plans are subject to change; must have a minimum of 5 approved teams members. 
Team Leaders: Pastors Dennis & Dana Calhoun, Bob Othoudt (Co-lead)
City Info: 
Population: 4,000,000 + 
Average Temperature: 95-110 degrees
Time change: Central Standard time     
Founded: September 20, 1596 
Fact: Monterrey is known as "The City of Mountains"
Watch: VIDEO of Monterrey, MX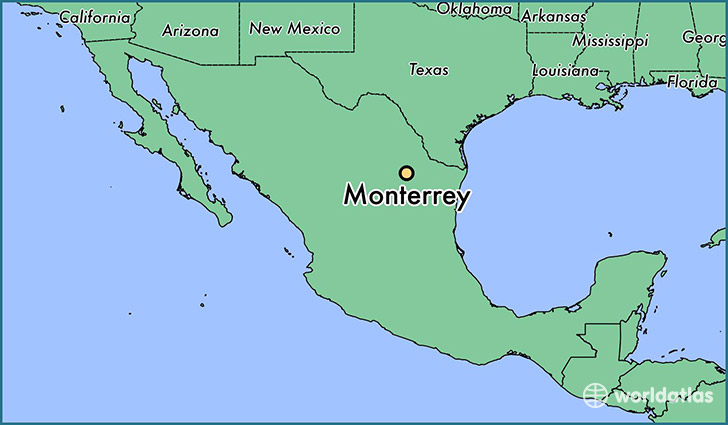 When is this trip? June 23-30, 2017 – with the team staying at a hotel together on Friday, June 22 prior to leaving June 23.
How much is the total cost of the trip? The total trip cost is estimated to be $2,000 per team member – which includes airfare, lodging, ground transportation and meals.
Who can apply for this trip? Anyone 12 years of age and older are welcome to apply below no later than Sunday, October 22, 2017. Upon receiving applications, we will contact you for a phone screening. 
What are the accommodations? Your team will stay at the Holiday Inn (or another hotel located near the church).
What will we eat? You will eat traditional Mexican cuisine and you will have plenty of safe drinking water, with breakfasts daily at the hotel and a meal provided each day by the church.
PAYMENT DEADLINES
January 7, 2018 – $100 Deposit Due

February 11, 2018 – $500 This will bring your account to $600

March 11, 2018 – $500 This will bring your account to $1,100

April 15, 2018 – $500 This will bring your account to $1,600 

May 20, 2018 – $400 Full payment amount of $2,000 due in account
**Payment deadlines must be met in order to participate in this trip. Souls Church uses each payment to purchase airfare and other necessary trip expenses shortly following the posted deadlines. Therefore, payments are non-refundable, and failure to meet these deadlines will result in the removal of a team member and/or the cancellation of the trip.
**All payments are non-refundable**
TEAM REQUIREMENTS
Attend all Team Meetings (to be determined)

Meet payment deadlines

All team members must be 12 years or older
Global Missions Scriptures
"Therefore go and make disciples of all nations, baptizing them in the name of the Father and of the Son and of the Holy Spirit,

 

and teaching them to obey everything I have commanded you. And surely I am with you always, to the very end of the age." – Matthew 28:19-20
"But you will receive power when the Holy Spirit comes on you; and you will be my witnesses in Jerusalem, and in all Judea and Samaria, and to the ends of the earth." – Acts 1:8
Missions Teachings